A/W faux leather #trousers
Thursday, October 24, 2013
Hello all you beautiful people,


Hope your start to autumn is going well where you are , here in Watford it's been pretty crappy if i'm honest, so much rain Day&Night . Grrrrrr .....


Moving on as you saw in my last post this A/W I'm going to be posting on some Faux Leather stuff that I've seen lurking when im out shopping around. This week it's :



#trousers
So go grab a cuppa and let's get some trousers for you :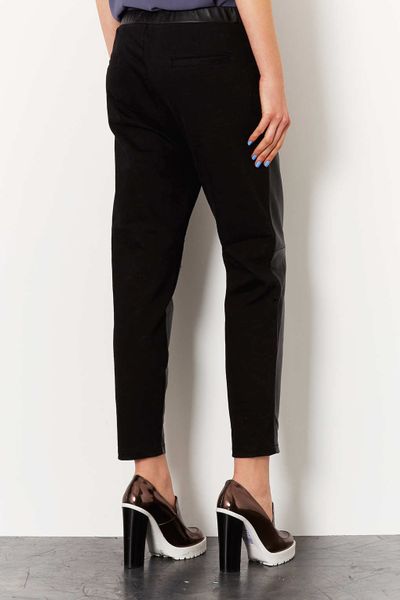 Topshop : Faux leather front joggers
These beau's are gorgeous they are a balance of Faux Leather and Denim which is a really nice contrast , they're ankle grazers so great for all foot wear . Plus they go from size 6-16 FANTASTIC !!!
I really like them cause they're casual and smart depending on how you dress them too , a statement blazer would make this a killer outfit .