Bagss Bagss Bagsss ...
Tuesday, August 13, 2013
Hey dolls ,


Hope your having fun enjoying the British summer ( well the little that we have ). To be honest i'm freezing cold like no seriously last autumn was warmer than it is now ....


Someone stop me complaining , well something has BAGS ;

You know sometimes you just like t wonder across the internet looking and admiring stuff , well that's what I've been doing ahaha. Recently I've been snooping around the Selfridge's website for anything new in store or online in this case. I found some really good high end bags so here's my favorite oness;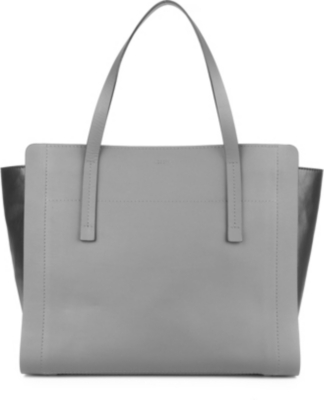 1.
'TWO-TONED LEATHER TOTE '
This is a super sophisticated tote bag by Joseph , I love the simplicity of it and the 2 tones too. This bag is exclusive at Selfridge's but it only come's in this shade of grey *cries*.
Price =
£445.00
Okay now looking at the price some of you must be screaming "omg you're out of your mind love" but you can still get a tote that's just as sophisticated on the high street ;
Grey tote
This is a just as nice tote bag but at a lower price because lets
admit it not all of us can afford
£445.00
ahaha. Grey with a metallic edge can spice up your outfit without looking tacky. It's from New look , yes you read correctly and is going at ;
2.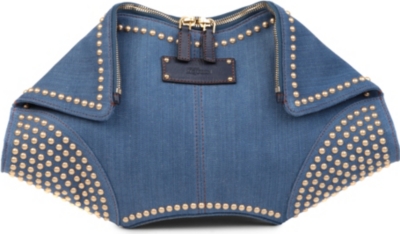 This little gemstone is super on trend, the stud effect plus the overall look of it is a work of art . So , as some of you may know Selfridge's is having a Denim Studio and this totally works with that right ? Its by Alexander McQueen and wow is all I have to say about this.
Price =
£545.00
motel chic
This is a simpler version of the McQueen version , its by Motel and has a sort of stone washed element to it. The lining on the inside is cute and pretty chic. It's just what you need for any laid back look.
price = £25.00
3.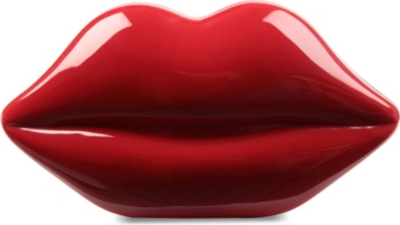 mwah lipss
Damn!!! This bag is just amazing the gloss perspex finish to it gives it that extra red lip edge . Lulu definitely knew what she was doing when she designed this bag , utterly gorgeous don't you think ? It's got Tiffany triple F *fresh,funky&fun* and I'm just gobsmacked to be honest ahaha .
Price = £245.00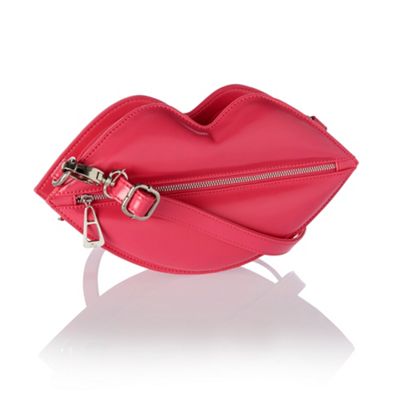 lipssss
BOOM !!! I actually managed to find one on the high street *applause* its leather but its still looks as good as Lulu's version the zip gives you more space and looks totally chic too. It's from Debenhams and the price is ....
£12.50
Those are my favorite's what's yours ???