MaTcH MaDe In HeAvEn
Tuesday, February 19, 2013
Match made in heaven a great name for these two accessories . Shoes anddd bag that go but yet they are from two completely different fashion houses i.e ( River Island &&&& ASOS ) I personally love both of these shops in different ways , they're both young &&& different which i likeeee ...


Anywaysss Ive realised around that quite a bit of people are wearing studsss andd spikess which look fierce and sexy depending on how you wear them . To add to the loook The coloue Nude looks good on any skin tone black , white , mixed , asian ANY !!!!!!!!!!!!!!!!!!!!!!!!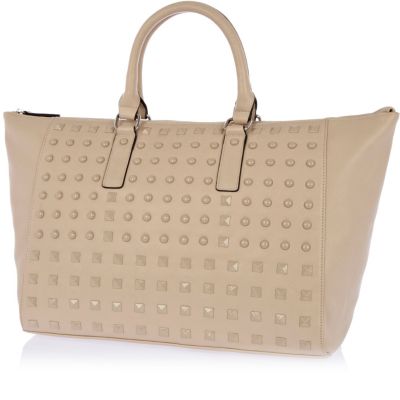 Bag light brown & studded £50.00
Studded 'dubstep' trainers £16.00
Trends are coming in , in fact they are POURING in rapidly due to LFW . Maybe set your own trend this week try something new be a tad different because no one else can change you or your style something I've learnt over time . Boldness makes you who you are , its what makes you , YOU !
Be
BEAU
.
Be
YOU